Neurosurgery in Sub-Saharan Africa - Historical Background and Development of Training Programs in East Africa.
Abstract
1      INTRODUCTION

 

Modern Neurosurgery in Sub-Saharan Africa (SSA) has its roots in the 1960s when Neurosurgeons from Europe set up Units in West Africa and East Africa. While it would be unfair to give credit to some individuals, and inadvertently not naming others, Prof Abdeslam El Khamlichi (1) in his book, "Emerging Neurosurgery in Africa," quoting Professor Adelola Adeloye (2), provided a valuable account:

 

A French Neurosurgeon, Dr. Courson, set up the first neurosurgical unit in West Africa in Senegal in 1967. He was joined by two other French neurosurgeons, Dr. Claude Cournil and Dr. Alliez, in 1972 and 1975. They trained the first Senegalese Neurosurgeon, Dr. Mamadou Gueye, who joined as a trainee in 1977. Dr. Gueye was to become the first Senegalese Professor and Chairman of the Neurosurgery Department.

  2      | REGIONS BEGINS

 

In Ivory Coast, the first unit was set up by Dr. Claude Cournil in Abidjan in 1976, having left Dakar. He joined the first Ivorian Neurosurgeon, Dr. Kanga, who set up practice in 1974 in Abidjan.

 

In Ghana, the first Neurosurgical Unit was set up by Ghanaian Neurosurgeon Dr. Osman Mustaffah in 1969.

 

In Nigeria, the first units were set up by Nigerian Neurosurgeon Dr. Latunde Odeku started the service in Ibadan in 1962. He was joined by two other pioneer neurosurgeons, Dr. Adelola Adeloye in 1967 and Dr. Adebayo Ajayi Olumide in 1974. A second department was set up in Lagos by Dr. de Silva and Dr. Nosiru Ojikutu; in 1968, Dr. Samuel C. Ohaegbulam started the third service in Enugu in 1974 (2).

 

In East Africa, Neurosurgical procedures had been carried out by Dr. Peter Clifford, an ENT surgeon, in 1955 (3).

 

In Kenya, modern Neurosurgery was introduced by Dr. Renato Ruberti, an Italian Neurosurgeon from Napoli, who set up Private practice in the European hospital in Nairobi in 1967 part-time at the King George V Hospital, which served as the National Hospital. He was joined in 1972 by Dr. Jawahar Dar, from New Delhi. The Indian Dr. Jawahar Dar set up the First Neurosurgery Unit at the King George V hospital, renamed Kenyatta National Hospital while teaching at the University of Nairobi. They were joined by Dr. Gerishom Sande, the first Kenyan Neurosurgeon following his training in Belfast, in 1979 (3).

 

In Uganda, on advice and recommendation of the renowned British Neurosurgeon, Professor Valentine Logue of the Hospital for Nervous Diseases, Queen Square, London, was invited by the government in 1968 to advise the establishment of neurosurgery at Mulago Hospital, Dr. Ian Bailey moved to Uganda. He was instrumental in establishing the first neurosurgical unit in Uganda at Mulago Hospital in 1969, equipped with 54 beds for the department of neurosurgery and cardiothoracic surgery (4). He was joined by the first Ugandan Neurosurgeon, Dr. Jovan Kiryabirwe, in 1971, who became the first indigenous Ugandan Neurosurgeon and the first African Neurosurgeon in East and Central Africa. He attended medical school at Makerere University School of Medicine in Kampala and subsequently completed postgraduate training at the Royal College of Surgeons in Ireland and Scotland; he also trained at Queens Square with Professor Logue (5).

 

In Tanzania, the first step towards modern neurosurgery was the establishment of orthopedic and trauma services in 1971 at the

Muhimbili Medical Center (MMC) by Professor Philemon Sarangi (6). At the time, orthopedic surgeons treated most of the cranial and spinal trauma. Over the next few years, several foreign neurosurgeons from Cuba, China, and the Soviet Union spent short stints practicing neurosurgery at MMC. Dr. Reulen, Professor and Chairman of Neurosurgery at University Hospital in Inselspital, Bern, Switzerland, and later in Munich, Germany, provided the impetus for the establishment of a neurosurgery program at MMC teaching in hospital of the University of Dar-es-Salaam and creating a "sandwich" program with training split between national and international centers. He trained Dr. Simpert Kinunda, a plastic surgeon who later became the first Tanzanian with any neurosurgical training.

 

Peter Kadyanji was the first fully trained Tanzanian neurosurgeon, and he joined MMC in 1985 after completing his training in the Soviet Union. Yadon M. Kohi followed in Kadyanji's footsteps, graduating from Makerere University and the Faculty of Medicine at the University of Dar-es-Salaam. He obtained his FRCS in Ireland and Glasgow and later was appointed as the General Director of the National Commission for Science and Technology. Dr. Mlay was the third neurosurgeon to join MMC in 1989, with a specialty in pediatric neurosurgery. Professor Sarungi was essential to establish the Muhimbili Orthopedic Institute (MOI), which was opened in 1993 and later combined with MMC to become Muhimbili National Hospital, the national institute of neurosurgery, orthopedics, and traumatology.

Several neurosurgeons have practiced at MOI since its founding, including Dr. Abednego Kinasha and Dr. Joseph Kahamba. They, along with Professor Laurence Museru, the Medical Director of MOI, played a pivotal role in laying the foundation for training the current generation of neurosurgeons in Tanzania (6). Contemporary, locally trained neurosurgeons form the core of the specialized expertise in the country. They provide neurosurgical training and care at MOI at several healthcare institutions around the country. There are currently 20 neurosurgeons in the country, 18 of whom are in public service, one at a Mission hospital in Moshi, one in a private hospital (the Aga Khan University Hospital) Dar-es-salaam, and one at the Mnazi Mmoja/NED Institute in Zanzibar. No dedicated neuroscience nurses or beds are available in the country; however, currently, there are eight neurosurgical intensive care unit beds at MOI. An additional 14 at the new hospital within the Muhimbili hospital complex in Dar-es-Salaam opened in 2018. There are 5 CT scanners and 3 MRI scanners available across the country, mainly in Dar-es-Salaam, the largest city in Tanzania.

 

In Zimbabwe, Dr. Lawrence Frazer Levy, a British neurosurgeon, started in 1956 (Zimbabwe was called Rhodesia). He set up the Neurosurgery Department at the Central Hospital in Harare (Salisbury), becoming its first Professor and Chairman in 1971. He was joined by a young Scottish neurosurgeon, Dr. Carol Auchtertonie, responsible for starting the second unit at the European Hospital in Harare. The two served patients from Zimbabwe and neighboring Zambia, Malawi, and others for quite a long time (2).

 

From these early beginnings, progress in neurosurgery remained slow, with only a handful of neurosurgeons available in SSA. In 1959, Professor Adelola Adeloye noted that there were only 20 neurosurgeons all across Africa, the majority practicing in South Africa (2). It is against this backdrop that the need to develop neurosurgical care in Sub-Saharan Africa came into focus.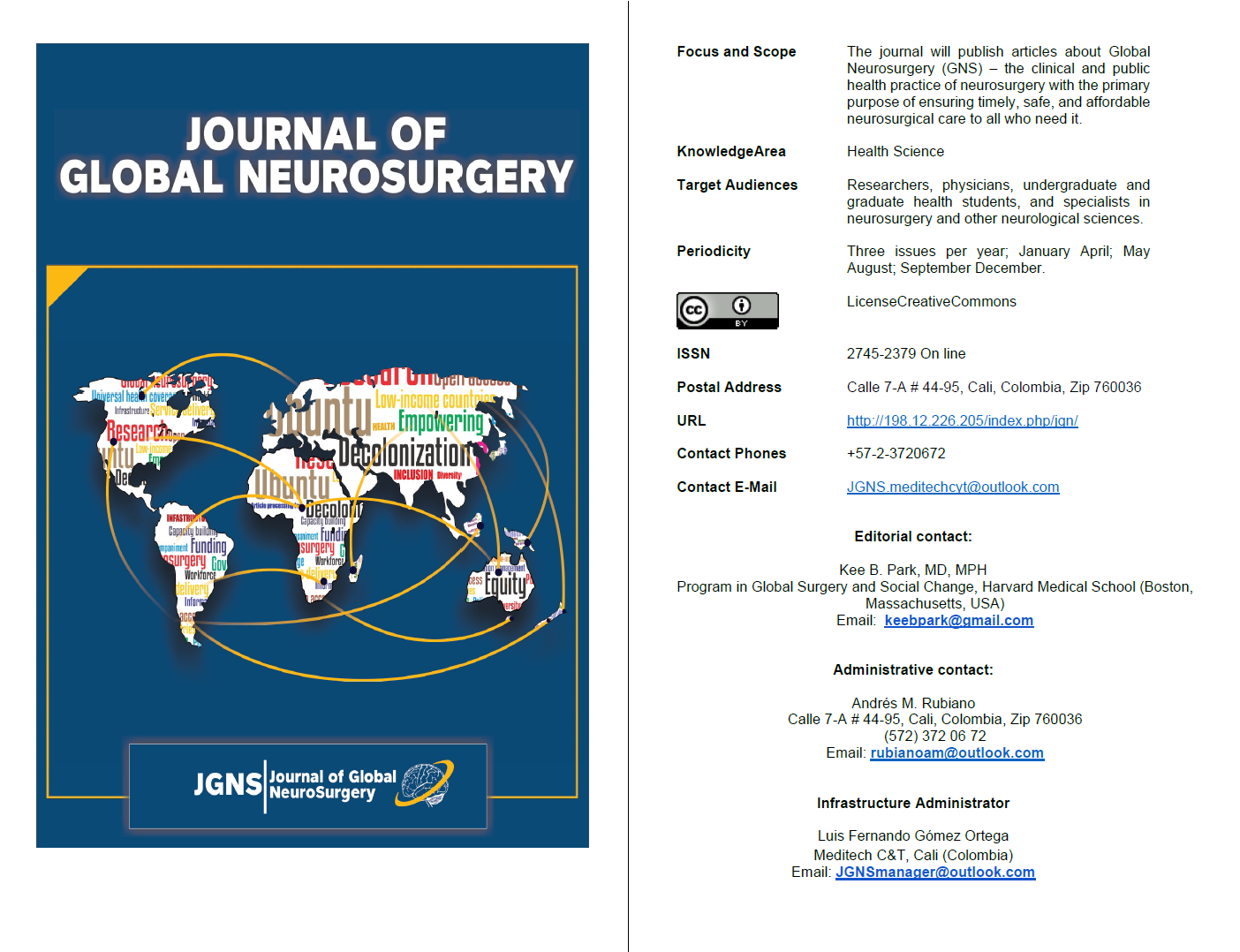 Downloads