Medical Students in Global Neurosurgery: Rationale and Role
Keywords:
Global health, global neurosurgery, global surgery, health disparities, health equity, medical education, medical students
Abstract
Approximately 5 million essential neurosurgical cases are unmet each year, all in low- and middle-income countries (1). After the Lancet Commission on Global Surgery described the absence of global surgery from global health discourse in January 2014 (2), the field of neurosurgery quickly recognized the importance of increasing equity in care globally (3-5). Although existing initiatives in global neurosurgery have focused on neurosurgeons and trainees, medical students represent a promising group for sustainable long-term engagement. We characterize why medical students are fundamental to success, outline the importance of incorporating medical students, and delineate how to increase medical student interest and participation in global neurosurgery.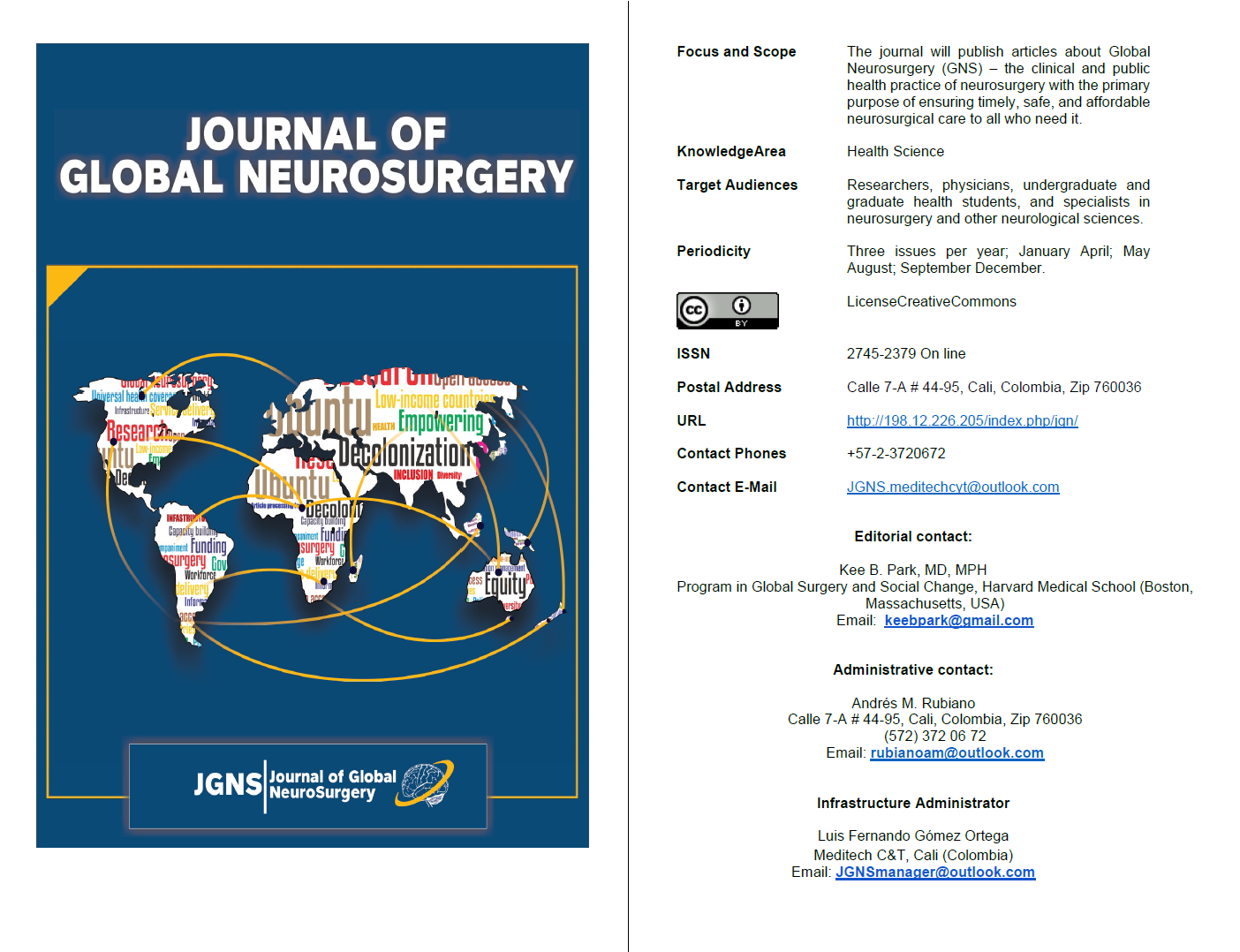 Downloads